My trips down to Presqu'ile Park never disappoint.   I have taken a few hikes out to Gull Island this fall.  The water is really low between the mainland and the island, just above the ankle, so it is a pretty easy trip these days.
The beautiful buck below was in the field by the parking lot when I first arrived at the park early one morning.   A lot of deer are being seen at the park this fall, with lots of people making the trip around the park at dawn or dusk to look for them.
When I got to Gull Island I found a great little group of Purple Sandpipers. Yes they are actually purple! These interesting looking little shorebirds are a bit of a Presqu'ile specialty, as they make it a regular stopover on their southern migration late each fall.
Snow Buntings fly all over the place on Gull Island in loose soaring flocks that look like snowflakes. When they land they can be quite hard to see because they blend in with the surroundings so well. Their movements and vocalizations give them away.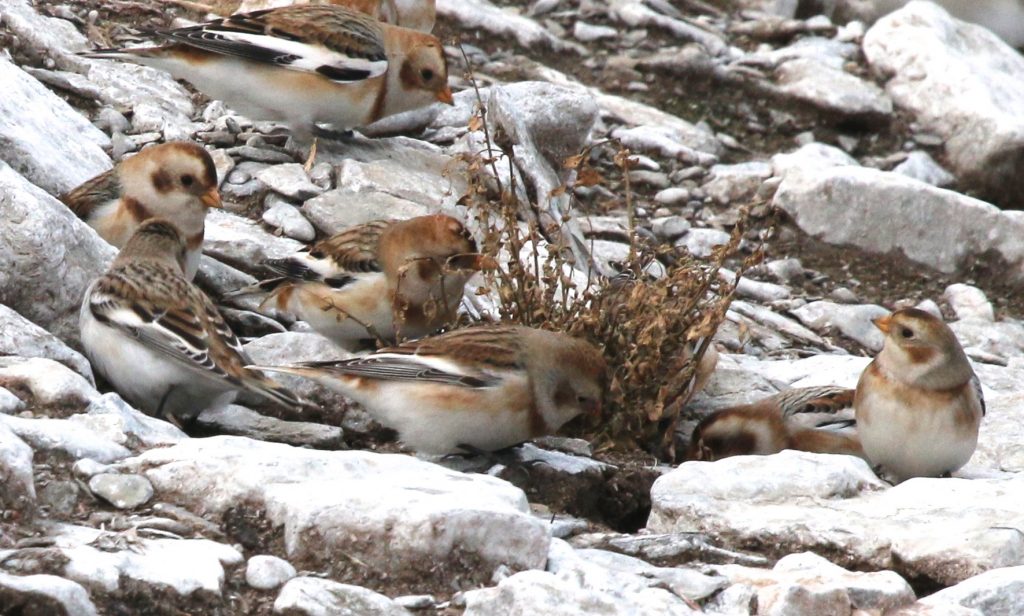 November is also when the first Snowy Owls return to Presqu'ile. Here is my shot this year. The owl was very very far away! Hint: It is sitting on the ground on the centre left of the island. To be honest, a lot of my shots of wildlife look like this. It is wild, after all.